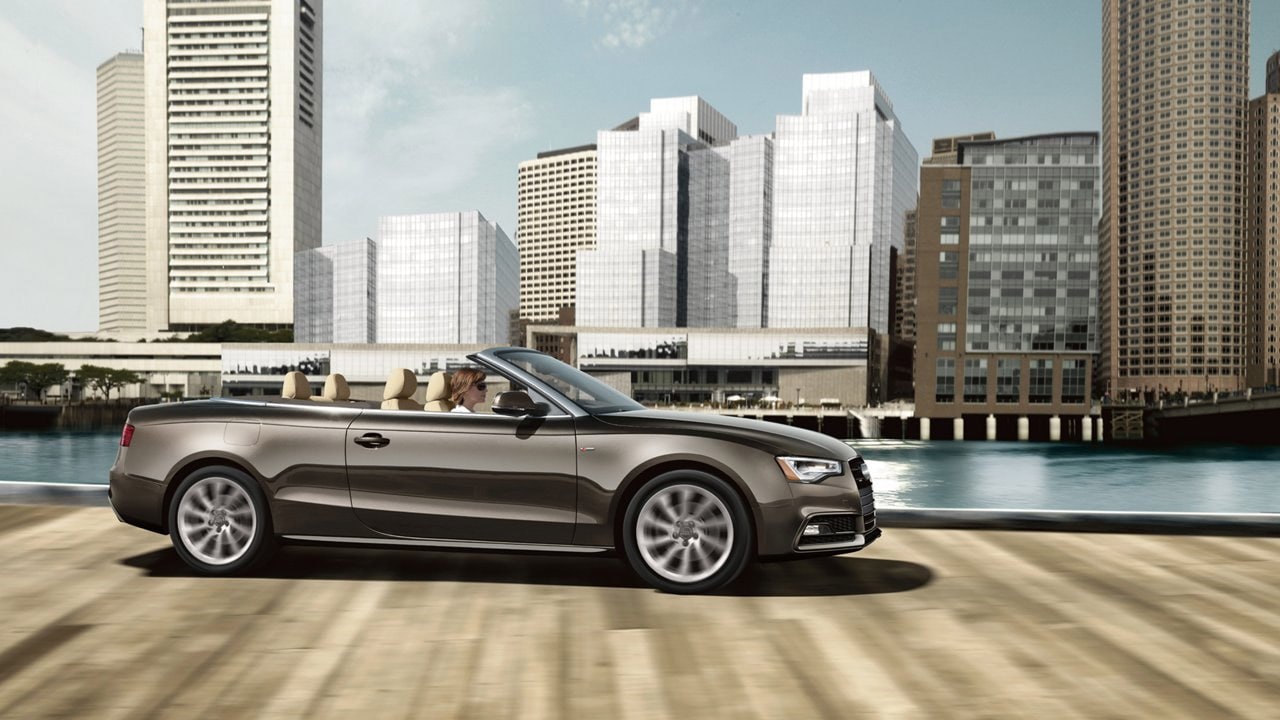 Audi of Melbourne Welcomes Our Suntree and Viera Neighbors
Audi of Melbourne is happy to welcome our Suntree and Viera neighbors to our dealership, one that we feel is one of the finest Audi dealerships on the east coast of Florida. Our mission is to become your local Audi dealership and to provide you with the best possible prices, largest inventory, and highest level of service in the area. We believe in becoming a valuable asset to our community and are heavily involved in a wide range of activities aimed at supporting those less fortunate.
Travel in Style and Luxury in Today's Audis
Whether you are interested in purchasing a brand new luxurious Audi A6 or a top of the line certified pre-owned all-wheel drive Q7, we have one of the largest selections in the area from which to choose. Our A-Series sedans are ideal for your daily commute or a business trip into nearby Orlando, while our Q-Series SUVs offer you a great way to take your family out to the Cape for the next launch or perhaps up the coast to the zoo in Jacksonville. No matter which of the many great Audi models you choose, you can count on getting to your destination in the type of style and comfort that only Audi can provide.
No One has a Better Selection
Whether you visit Audi of Melbourne online or in person, we believe you will find that no one in Central Florida has a better selection of new, used, and certified pre-owned Audi vehicles in stock and ready to deliver. If you are trying to save a little cash by investing in one of our amazing used or certified pre-owned Audis, or are perhaps more interested in one of the latest high tech luxury SUVs we carry, you can rely on us to have one of the largest selections of trim levels available. In the event you cannot find the exact model you are looking for, our team of highly skilled sales professionals will work hard to find it for you and arrange to have it delivered to you at home or work.
Get the most for your trade-in by letting our team of appraisers offer you the maximum value for it according to the standards established in the Kelly Blue Book, the leading authority on used car values. We also offer a range of special discounts, including those designed for students and for our dedicated men and women serving in the military. No matter how you look at it, Audi of Melbourne makes it worth your while to come on down from Suntree and Viera.
Getting to Audi of Melbourne from the Suntree and Viera Area
Nothing could be easier than getting from Suntree and Viera to Audi of Melbourne. All you have to do is follow U.S. Highway 1 south for 12.2 miles and turn right on East Nasa Boulevard. As soon as you turn right on E. Nasa Blvd, you can see Audi of Melbourne on your left. Continue west on E. Nasa Blvd until you reach Hickory St. and make a U-Turn.
Pull into our lot and spend some time browsing our huge selection of new, used, and certified pre-owned Audi vehicles both on our lot and in our showroom. One of our highly skilled sales experts help you find the right vehicle to fit your needs and budget. We can also help you find the best possible financing using one of the many lenders we work with on a regular basis.
Join Our Extended Family
We invite you to join our extended family of satisfied Audi owners who come to us for a great deal on an exceptional vehicle. Along with superior pricing, we also offer state of the art service facilities and a fully stocked parts department to help keep your Audi running like new for as long as you own it. Come in and visit us today at 509 East NASA Boulevard, Melbourne, FL 32901 and see for yourself why our customers love us.